The most typical people costume of Serbia is that of Šumadija, a area in central Serbia, which includes the national hat, the Šajkača. Thus the surname Petrović means the "son of Petar" (from a male progenitor, the root is extended with possessive -ov or -ev). Due to restricted use of international typewriters and unicode laptop encoding, the suffix may be simplified to -ic, historically transcribed with a phonetic ending, -ich or -itch in overseas languages. Other common surname suffixes discovered amongst Serbian surnames are -ov, -ev, -in and -ski (with out -ić) which is the Slavic possessive case suffix, thus Nikola's son turns into Nikolin, Petar's son Petrov, and Jovan's son Jovanov.
Serbs
The spiritual situation was additionally peculiar due to the presence of an indigenous Bosnian Church (its adherents had been known as krstjani, "Christians"). The krštjani have been thought of heretics by both the Roman Catholic Church and the Orthodox Church. During the following civil warfare that lasted from 1992 to 1995, an estimated a hundred,000 individuals have been killed, 80 % of whom had been Bosniaks.
Communist Yugoslavia
Unfortunately, this declaration was damaged as quickly as World War II was over, because the Constitution of the Federal People's Republic of Yugoslavia (later Socialist Federal Republic of Yugoslavia) talked about Serbs and Croats, however not Muslims, because the native nations (narodi). In the Yugoslav census of 1948, ninety% of Muslims in Yugoslavia declared themselves as "nationally undetermined". Furthermore, many who registered as Serbs or Croats did so largely out of societal and economic stress. When the "Yugoslav, nationally undeclared" possibility became out there in 1953, 900,000 individuals registered as such.
Later he confessed he dedicated war crimes on Bosnian Muslim civilians within the Heliodrom and Dretelj camps as a member of Croatian forces. The Croatian Defence Forces (HOS), the paramilitary wing of the Croatian Party of Rights, fought in opposition to the Serb forces together with the HVO and ARBiH.
Shortly after that, he modified his position and opted for a sovereign Bosnia as a prerequisite for such a federation. On 25 March 1991, Croatian president Franjo Tuđman met with Serbian president Slobodan Milošević in Karađorđevo, reportedly to discuss the partition of Bosnia and Herzegovina. On 6 June, Izetbegović and Macedonian president Kiro Gligorov proposed a weak confederation between Croatia, Slovenia, and a federation of the opposite 4 republics, which was rejected by Milošević.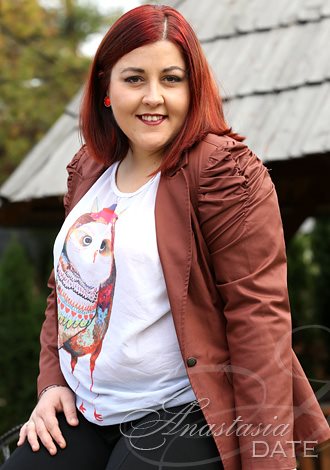 Composition of ethnic Bosniaks within Bosnia and Herzegovina in 1991 prior to the warfare. One apply was through pressured conversion, a course of often known as devshirme.
The most notable proposal was the Vance-Owen Peace Plan, revealed in January 1993. The plan was introduced by the UN Special Envoy Cyrus Vance and EC consultant David Owen. It envisioned Bosnia and Herzegovina as a decentralised state with ten autonomous provinces.
On 4 September 1992, Croatian officials in Zagreb confiscated a large amount of weapons and ammunition aboard an Iranian airplane that was supposed to move Red Crescent humanitarian aid for Bosnia. On 7 September, HVO demanded that the Bosniak militiamen withdraw from Croatian suburbs of Stup, Bare, Azići, Otes, Dogladi and parts of Nedzarici in Sarajevo and issued an ultimatum. They denied that it was a basic threat to Bosnian government forces all through the country and claimed that Bosniak militiamen killed six of their soldiers, and looted and torched houses in Stup. The Bosniaks acknowledged that the native Croatian warlord made an association with Serb commanders to allow Serb and Croat civilians to be evacuated, typically for ransom, however not Bosniaks.
Kingdom of Serbs, Croats and Slovenes
The European Community Monitoring Mission (ECMM) estimated the power of the HVO to start with of 1993 at forty five,000–fifty five,000. In February 1993, the HVO Main Staff estimated the power of the HVO at 34,080 officers and men, including bosnia and herzegovina women 6,000 in Operative Zone Southeast Herzegovina, eight,seven hundred in Operative Zone Northwest Herzegovina, 8,750 in Operative Zone Central Bosnia, and 10,630 in different locations.
An undisguised Croat-Serb alliance existed with the UN confirming that VRS tanks helped the HVO in the Žepče-Zavidovići area. Local VRS forces in Maglaj supplied decisive assist for the HVO, succeeding the place the HVO failed in crippling ARBiH defense. The battle of Žepče lasted till 30 June when the 305th and 319th ARBiH Brigades surrendered.